Save The Date: Sim4Life Workshop at Neuroscience 2022
Get ready for another exciting Sim4Life Workshop at the Annual Meeting of the Society for Neuroscience in San Diego, USA!
Date: Monday, November 14, 2019
Time: 6:30 pm – 10:00 pm
Venue: Manchester Grand Hyatt, Room Mission Beach
Learn how innovations in computational modeling and simulation have advanced research of electroceutical devices and therapies, get excited about the new planning tool for temporal interference stimulation, and hear about the latest achievements of o2S2PARC – the open online platform under the NIH SPARC program.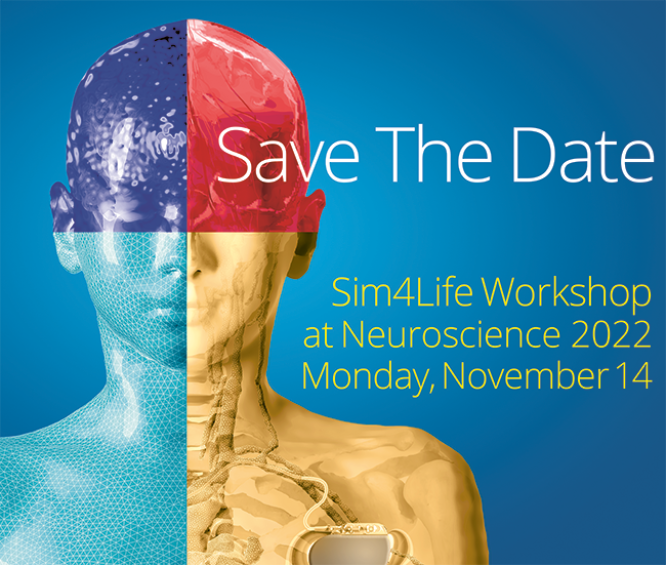 Read more about the workshop here.
The detailed agenda is forthcoming and will be available soon. To register for the workshop, please send us an email.
Our experts will be available at Booth #2917 throughout the conference to discuss with you your most pressing challenges and needs.

We look forward to welcoming you in San Diego!

The ZMT Zurich MedTech Team